Opportunity Details
Vital Village's Data Storytelling Workshop Series
Who's telling the story of your community?
Join Vital Village for the free, virtual Data Storytelling workshop series and build your capacity to create and share stories that support social change using data tools. This learning opportunity is open to all Vital Village and NOW Network resident champions and organizational partners.
The Workshop will focus on five themes for collecting and sharing information that highlight community assets and leverages community strengths.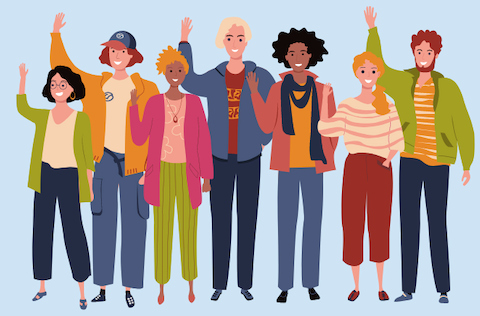 Workshop themes:
Community-Driven Data: Create a data story where all information is defined, collected, and shared by community members.
Data Collection and Storage: Explore interactive tools that collect, store and share data.
Mapping and GIS: Create interactive maps with your information and external public or private data sources, to show how your program fits in your community's social or health context.
Program Design and Evaluation: Create data dashboards, charts and graphs to track your program goals.
Sharing Your Story: Communicate your program's accomplishments through slides or interactive presentations.
Committment:
1. Attend or listen to a recording of an introductory call on June 28 from 6 - 7pm
2. Participate in at least one of three monthly virtual workshop sessions this summer. Workshop dates are:
Thursday, July 14: 5:30-7:00pm
Thursday, Aug 25: 5:30-7:00pm
Wednesday, Sept 14: 5:30-7:00pm
3. Participate in at least one bi-weekly data support virtual office hours this summer.
Wednesday, July 20: 5-6:30pm
Thursday, Aug 4: 11:30-1pm
Tuesday, Aug 17: 5-6:30pm
Thursday, Sept 1: 11:30-1pm
Tuesday, Sept 13: 5-6:30pm
Thursday, Sept 29: 11:30-1pm
Tuesday, October 11: 5-6:30pm
4. Present your data story at the virtual National Community Leadership Summit in October.
Please email Milan.Chuttani@bmc.org if you have any questions. Registration closes Sunday, June 26 at 11:59pm.
To sign up, please click the "Introductory Call" opportunity below, select "Express Interest", and then complete the short questionnaire. You may also register for the workshop sessions now or at a later time.
Good Health and Well-Being
Age Minimum (with Adult): 16+, Minimum Age:16+
Please wait...
Log in or Register
In order to register for this opportunity you must log in to an existing account or register to create a new account.
Signup with team
This link allows you to participate in this opportunity with a team. When you click on the link you will have the option to:
Choose an existing team you're already a member or captain of, or
Create a new team to sign up.
Signup Questions
Please respond to the following questions in order to signup for this opportunity:
Please wait...
E-mail