Welcome to the Community Food Systems Fellowship
About the Fellowship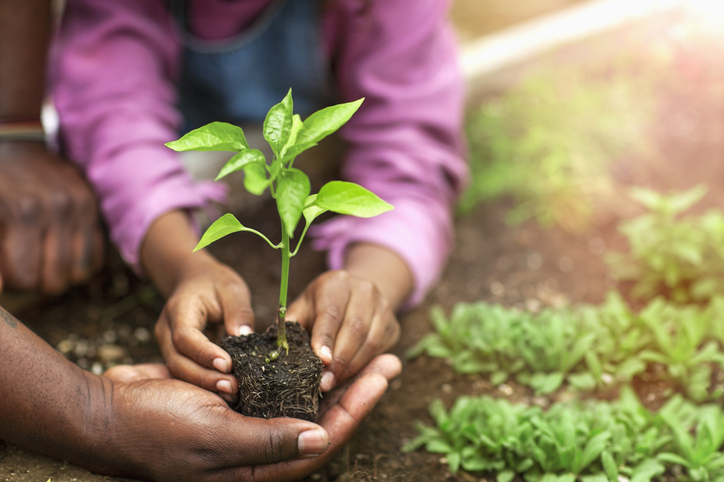 The Community Food Systems Fellowship is an 18-month leadership program that aims to increase opportunities for diverse local food system leaders to build their skills, capacity, and networks through a series of community design labs on participatory engagement and human centered design approaches, monthly learning sessions with other food systems leaders, and individualized technical assistance. Emerging leaders who are committed to food justice and equity should consider the Community Food Systems Fellowship. The fellowship is an opportunity to contribute to developing a roadmap for community-powered food systems and to learn how to better capture impact. The Fellowship is a good fit for those who are committed to:
working to develop resilient and equitable local food systems
community leadership, engagement, and the leadership of caregivers and families
food justice, nutrition justice, racial equity and social transformation
developing skills to measuring impact and success of local food systems
developing collaborative leadership skills
We actively seek to spotlight community-powered food systems and inform and advance community leadership in local food systems. We are committed to supporting self determination of communities of color and the advancement of diverse community leaders. We encourage prospective fellows committed to justice and equity and improving local food systems to promote child, family and community wellness to apply. We invite stakeholders representing diverse voices across the food system (e.g. agriculture, labor and food chain workers, food service, public health, environmental justice, economy and entrepreneurship, education, early care and education, immigration, and arts, culture), to apply.
2024 Community Food Systems Fellowship Applications are now closed. Please check back in Fall 2024 for next year's program.
Click Request for Applications and Read FAQ to see details around program dates, goals, stipends for fellows, and project funding.
Apply Here Request for Applications Read FAQ
Key Dates and Deadlines
Applications Open: September 29, 2023
Optional Informational Session 1 : October 5, 2023 at 1pm ET - Register Here
Optional Informational Session 2: October 30, 2023 at 4pm ET - Register Here
Deadline for Fellowship Application: Extended to November 8, 2023 at 11:59 PM ET
Finalist Interviews: December 2023
Selection of Community Fellows: December 15, 2023
Up to 10 community leaders will be selected by December 2023 and invited to participate in the 2024 Fellowship program.
How to Apply:
Applications are now closed for the 2024 Vital Village Networks Community Food Systems Fellowship. For information about the fellowship schedule and participation requirements, please refer to the Request for Applications and Frequency Asked Questions. To start or resume your application, click on the "Apply Here" button above. You will be asked to create a profile with a log in and password. Please save this information to log in and resume your application.
As a part of your application, you must provide at least one letter of recommendation. Up to three letters of recommendation may be submitted.
If written applications are not accessible for you, you can submit pre-recorded video or audio responses through the online application portal, or you can schedule an oral intake application session. All applications and recommendations are due by November 8 at 11:59 PM ET. Please contact VillageFood@bmc.org if you have any questions regarding submission.
Nominating a Fellow:
Know someone who may be a good fit for the fellowship? Nominate them today! While nominations are not required, you can click here to submit a nomination for a friend, colleague, or leader in your community. Nominees will receive an email message inviting them to apply.
Please direct questions to villagefood@bmc.org.