Welcome to the Community Food Systems Fellowship
About the Fellowship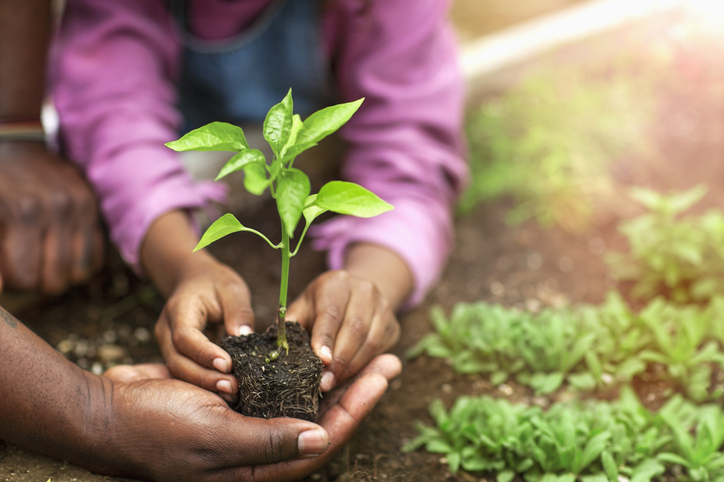 The Community Food Systems Fellowship is a leadership pipeline to increase opportunities for diverse leaders to build skills, capacity, and networks. Emerging leaders who are committed to food justice and equity should consider the Community Food Systems Fellowship. The fellowship is an opportunity to contribute to developing a roadmap for community-powered food systems and to learn how to better capture impact. The Fellowship is a good fit for those who are committed to:
working to develop resilient and equitable local food systems
community leadership, engagement, and the leadership of caregivers and families
food justice, nutrition justice, racial equity and social transformation
developing skills to measuring impact and success of local food systems
developing collaborative leadership skills
Click Request for Applications and Read FAQ to see details around program dates, goals, stipends for fellows, and project funding.
Request for Applications Read FAQ
We actively seek to spotlight community-powered food systems and inform and advance community leadership in local food systems. We are committed to supporting self determination of communities of color and the advancement of diverse community leaders. We encourage prospective fellows committed to justice and equity and improving local food systems to promote child, family and community wellness to apply. We invite stakeholders representing diverse voices across the food system (e.g. agriculture, labor and food chain workers, food service, public health, environmental justice, economy and entrepreneurship, education, early care and education, immigration, and arts, culture), to apply.
If you would like to submit your application orally, please email villagefood@bmc.org to schedule an oral application intake session.
Up to 10 community leaders will be selected by December 2022 and invited to participate in the 2023 Fellowship program.
Update: Our review process is underway for applications submitted by the original November 7 deadline. However, we continue to accept applications for consideration until Friday, November 11 at 3pm ET.
Please note the following key dates and deadlines for the 2023 application process:
September 30, 2022 at 12pm ET Applications Open
October 6, 2022 at 12pm ET Optional Informational Webinar: Register here
October 25, 2022 at 4pm ET Optional Informational Webinar: Register here
November 11, 2022 at 3pm ET Deadline for Fellowship Application - Updated
November - December 2022 Finalist Interviews
December 16, 2022 Selection of Community Fellows
January 2023 – December 2023 Fellowship Period
Please direct questions to villagefood@bmc.org.
How to apply:
Step 1: Sign up or sign in to your Vital Village Portal account. If you applied for a Community Food Systems Fellowship in 2022, your account may already have been created. You do not need to sign up and instead can click here to create a password.
Step 2: Click here to begin your application. You can save and return to your application anytime by clicking on the Application Dashboard.
Step 3: A letter of recommendation is required for your application to be complete. Please follow the instructions on the application dashboard. Your recommenders will receive an email with a link to submit their PDF or MS Word letter.
Nominating a Fellow:
Know someone who may be a good fit for the fellowship? Nominate them today! Click here to submit a nomination for a friend, colleague, or leader in your community.